Creative and production by Breaks _ @breaksagency
Animation by Matt Fuller _ @vfullerx
Sound by Dan Pugsley _ @danpugsley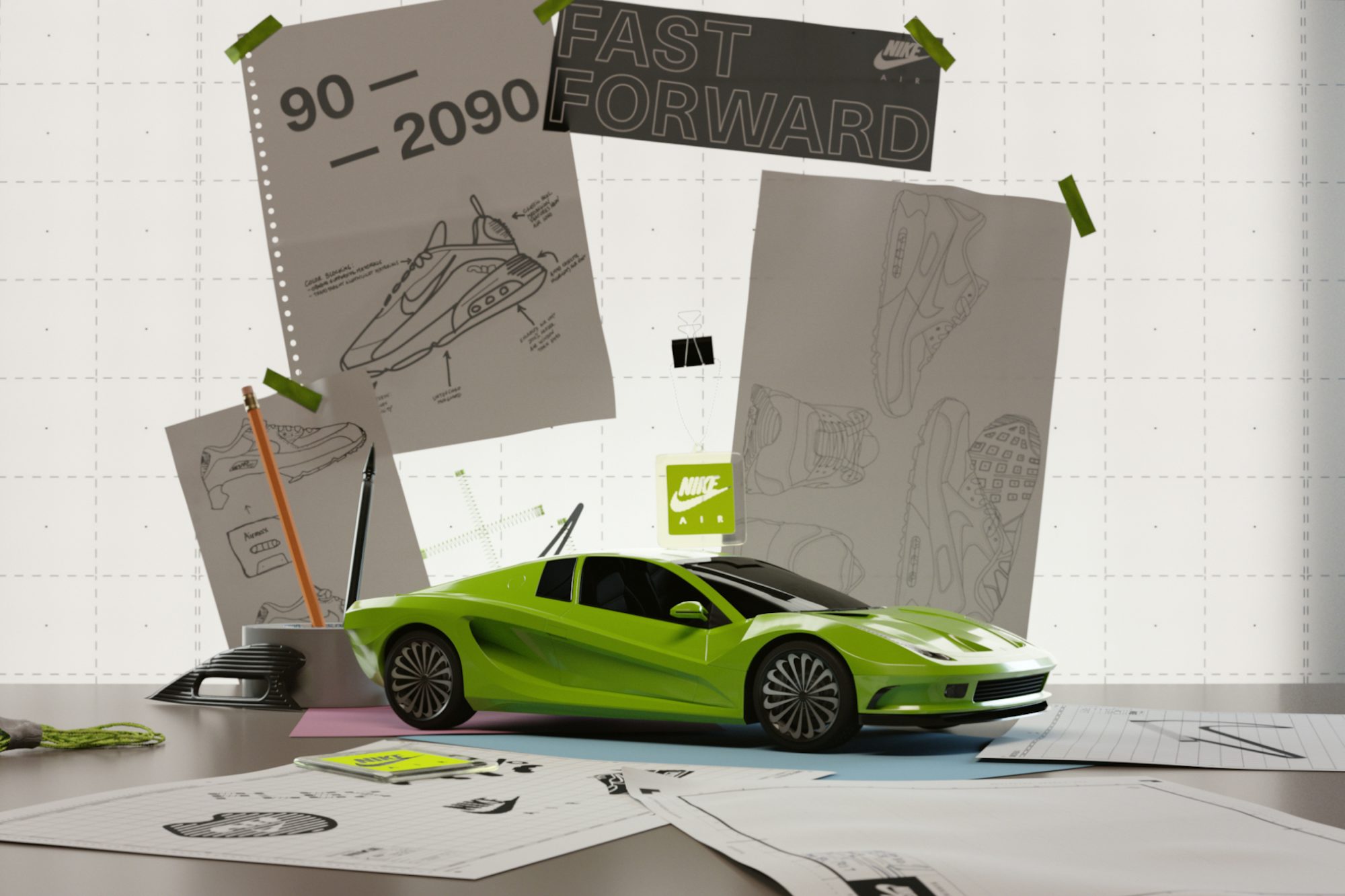 Sharing the design story behind an intangible product through innovative technologies.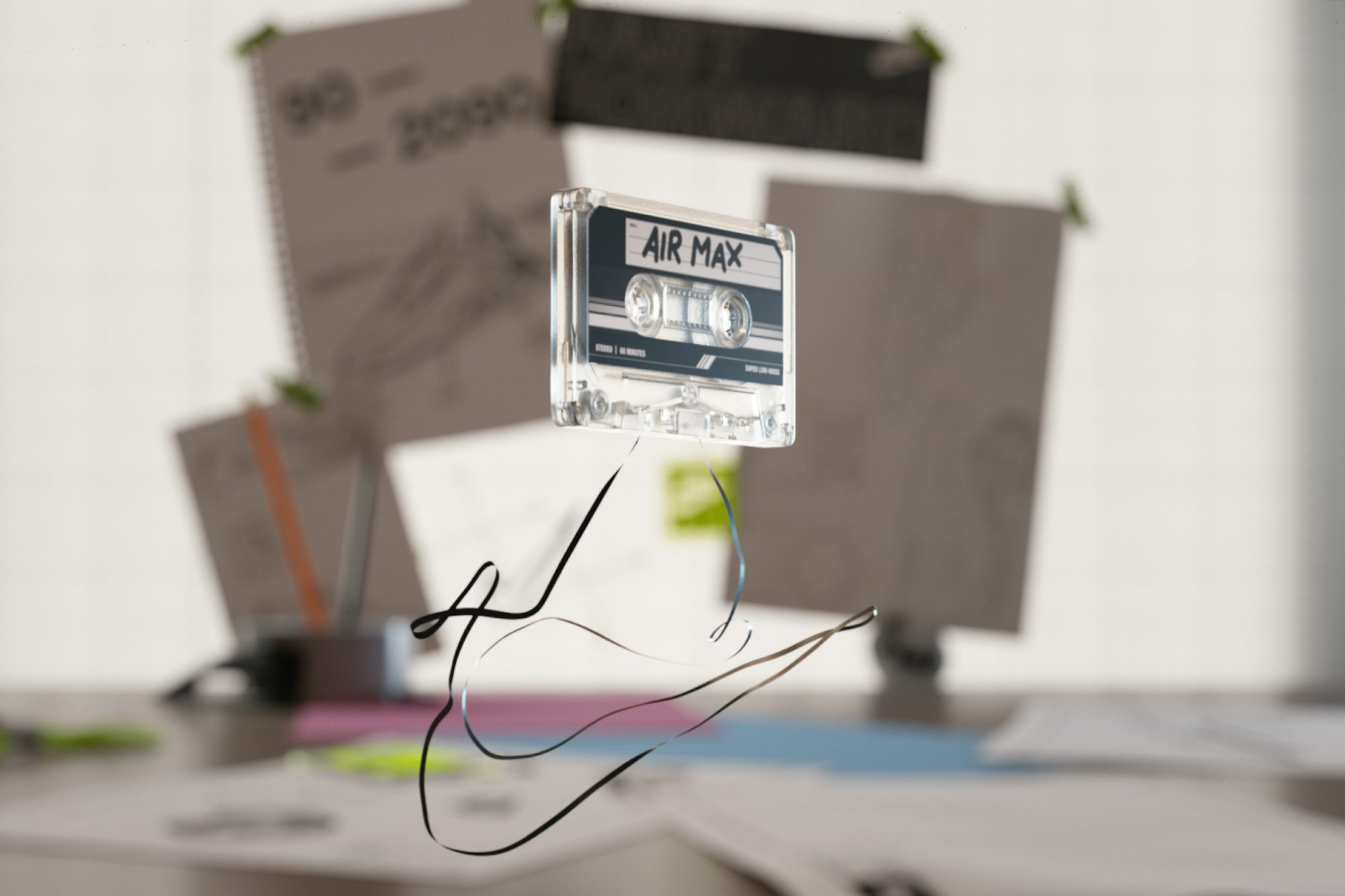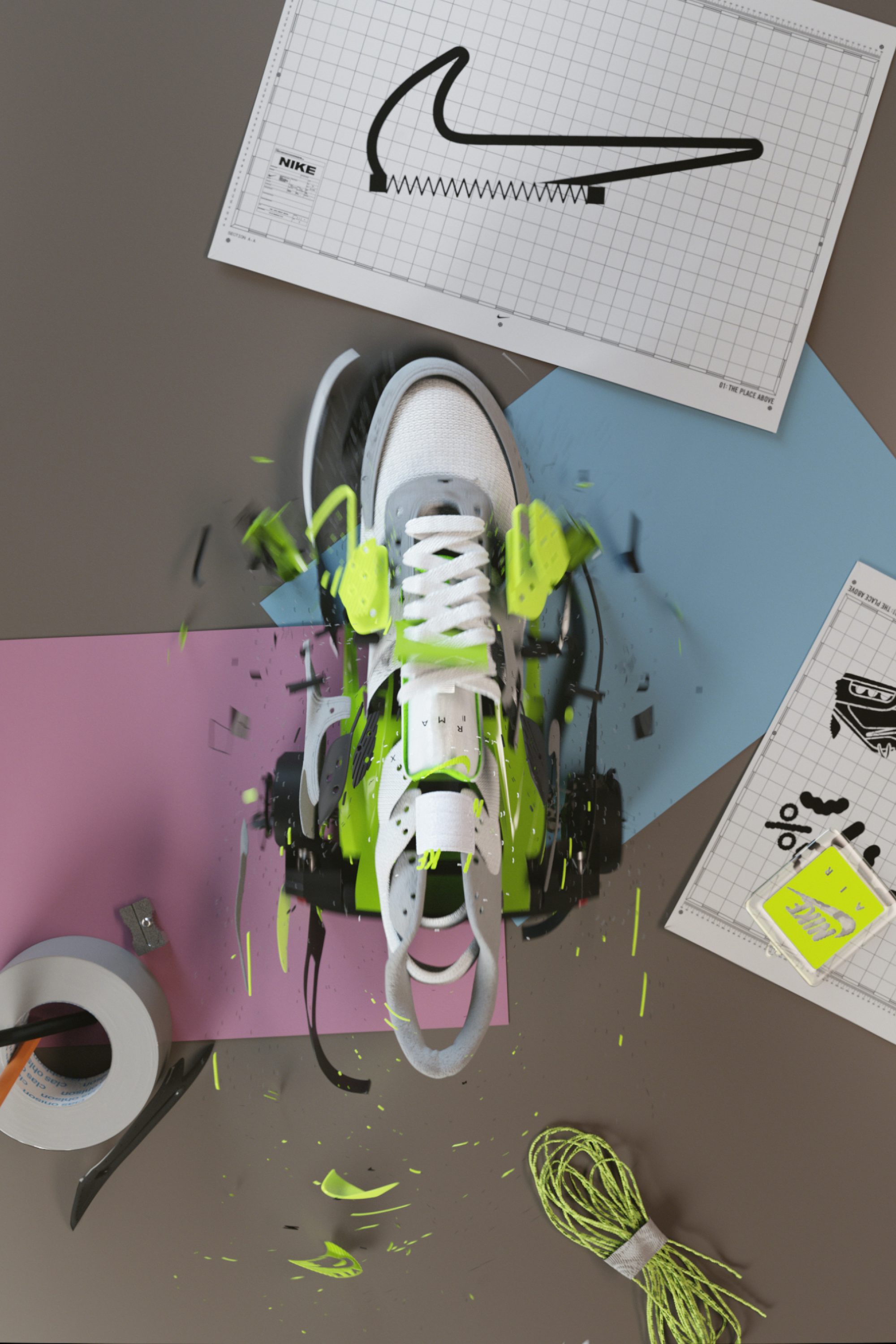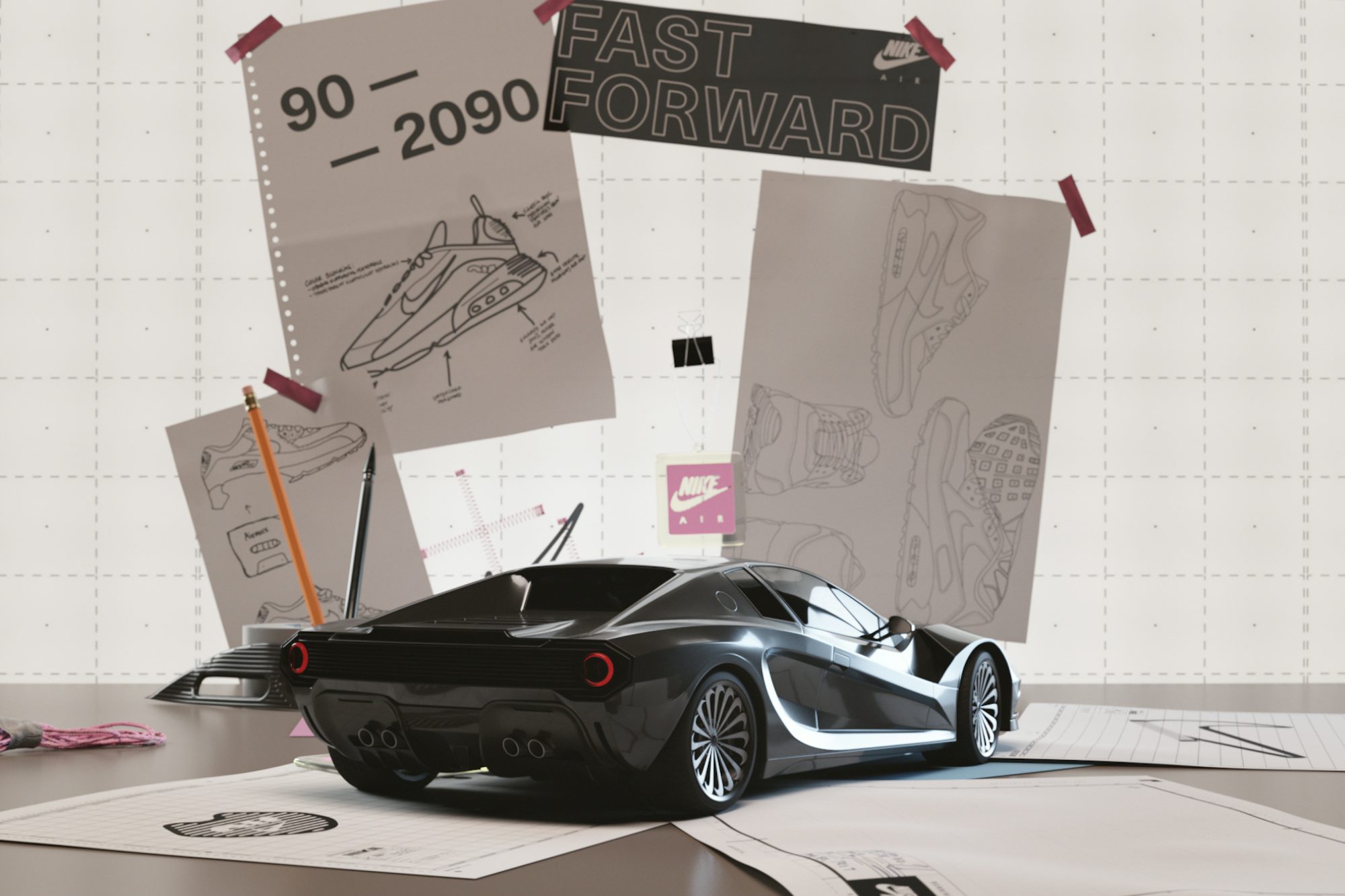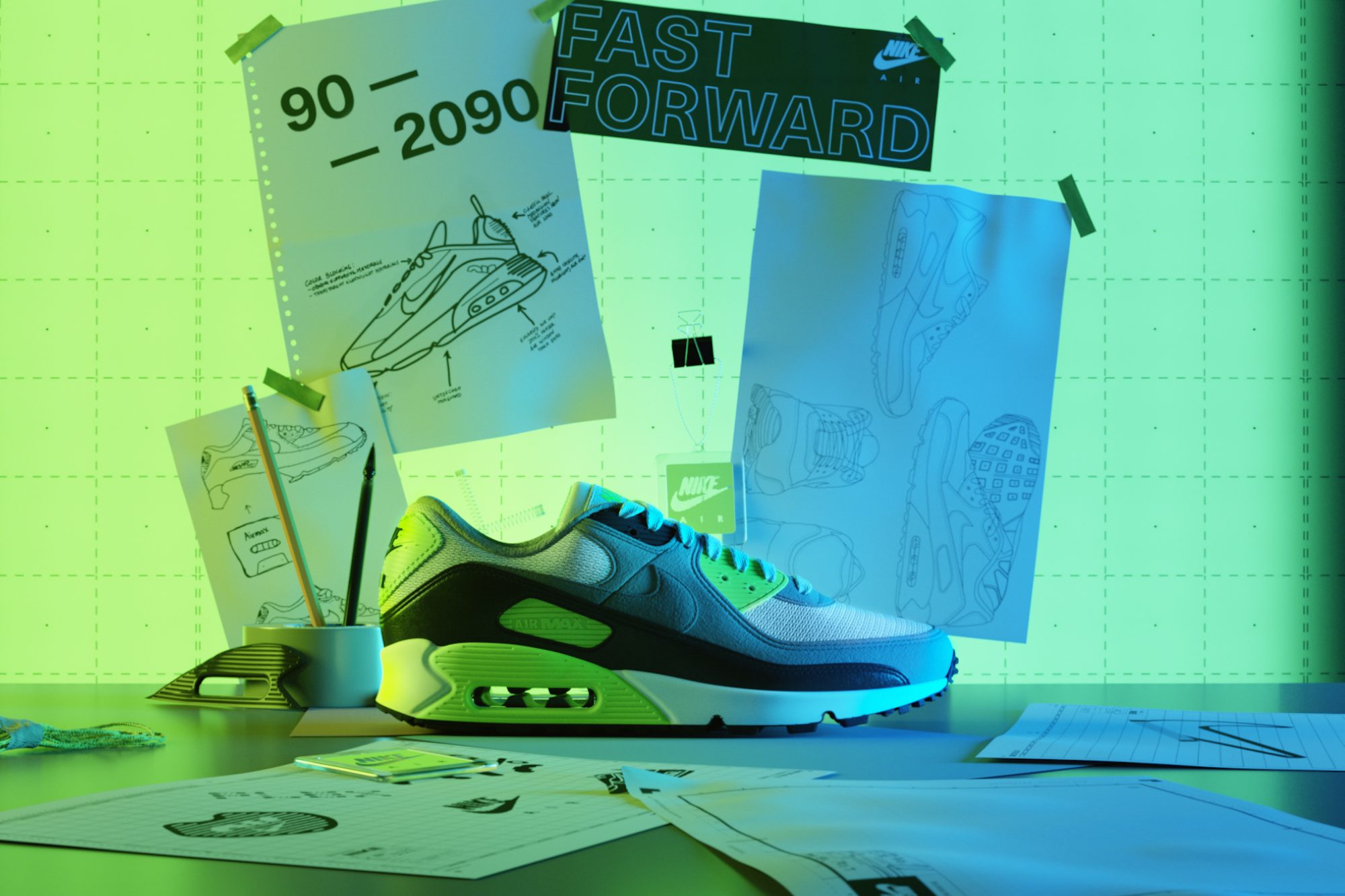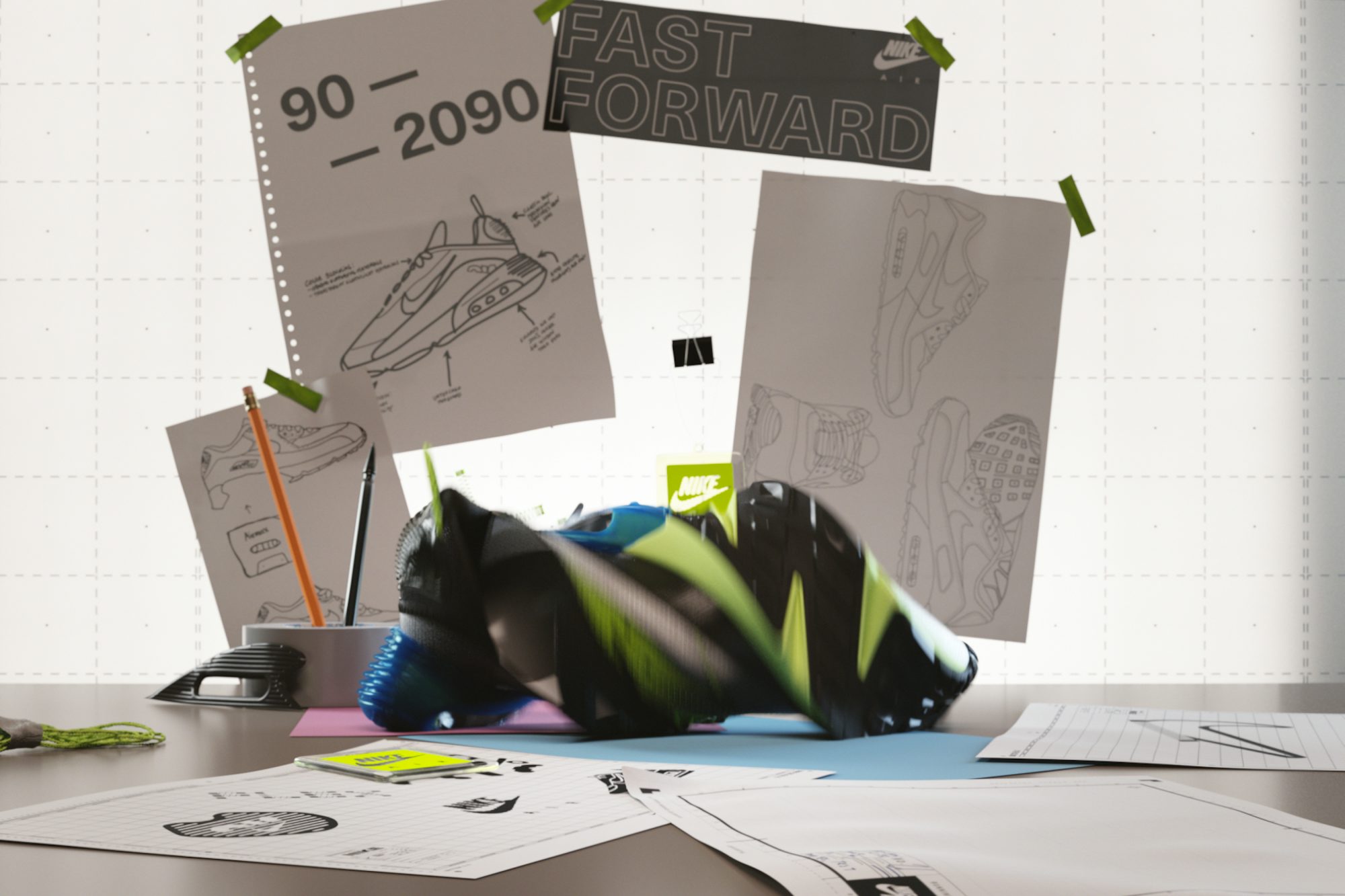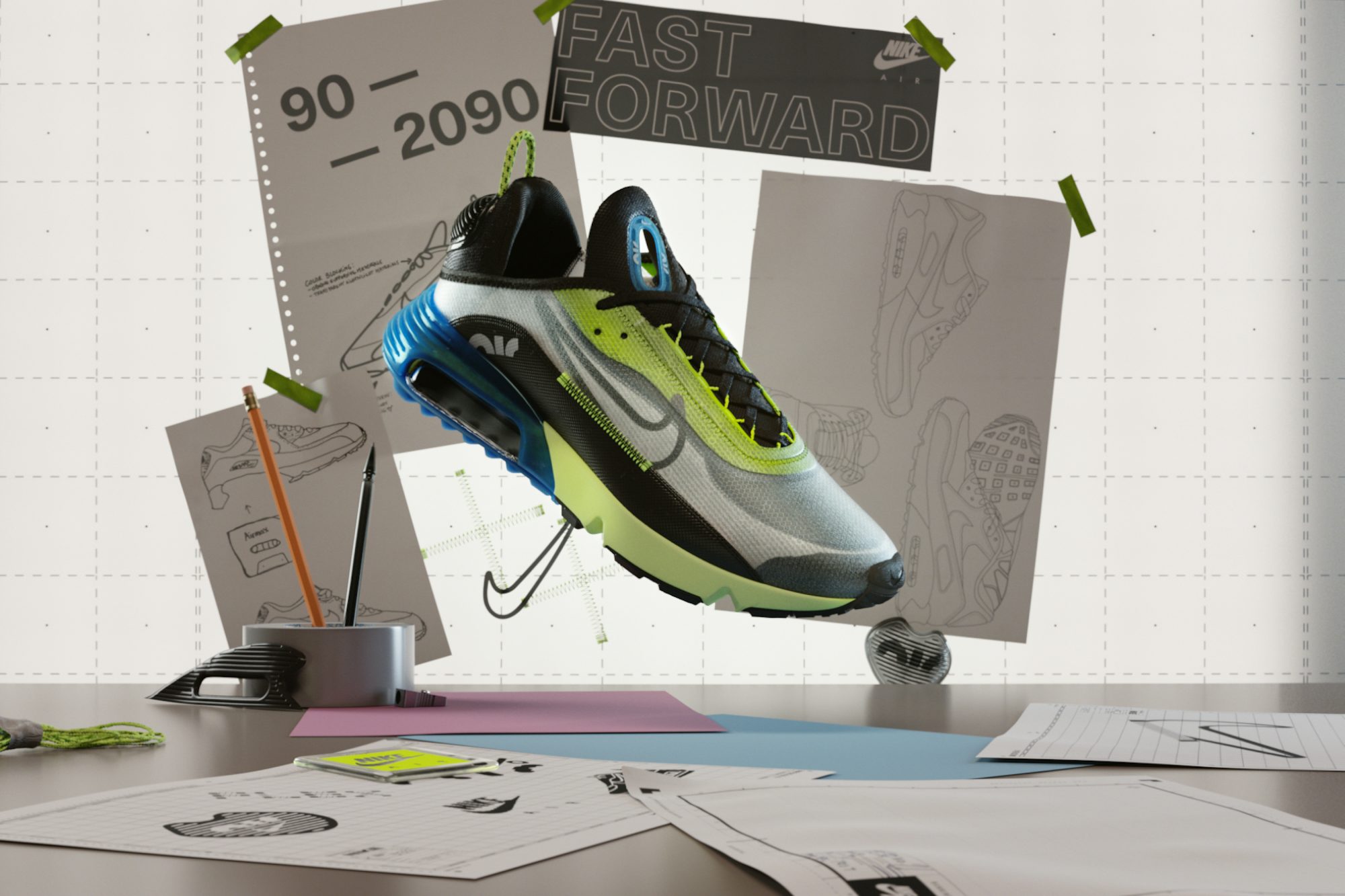 Spring 2020 welcomed a fresh new arrival to the Air Max family – the Air Max 2090. A reimagining of the Air Max 90, the new silhouette preserves and transforms the DNA of the original design; creating a future-facing shoe for a new generation of consumers.  
But with spring also came enforced self-isolation across Europe. Unable to proceed with their original 2090 release plans, Nike and Foot Locker came to us seeking an innovative launch solution to accommodate this new landscape. 
In order to simultaneously tell the 2090's design story and give consumers with a diminished access to product an opportunity to appraise the shoe, we employed advanced 3D design technologies to create a series of product-focused user-determined Instagram stories for Foot Locker's European channels. 
Rendered in photo-realistic fashion against the backdrop of the designer's desk, the animated 2090 twists and turns in surreal fashion, giving consumers a 360 view of the silhouette as they're invited to 'Fast Forward' through the shoe's design story with 'tap to…' instructions. Set to a dynamic soundscape, the animation shape-shifts between the shoe's original sources of inspiration (Italian supercars and cassette tapes) and its AM90 predecessor – before finally 'fast forwarding' to the 2090 itself.  
Creative and production by Breaks _ @breaksagency
Animation by Matt Fuller _ @vfullerx
Sound by Dan Pugsley _ @danpugsley