Creative and production by Breaks _ @breaksagency
Photo by Renata Kats _ @renatakats @renatakats_photography
Styling by Alizé Demange _ @alizedemange
Edit by Dayna Murphy _ @dayna.murphy
Copy by Iona Jackson _ @nugellalawson
Production by Amelia Farhang _ @ameliaamf_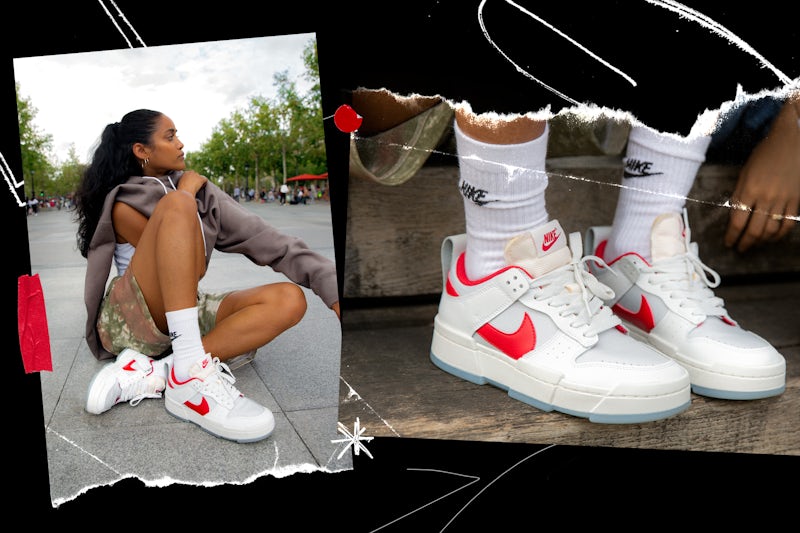 Pushing the boundaries of 2020 with a collaborative, multi-city, all-female campaign.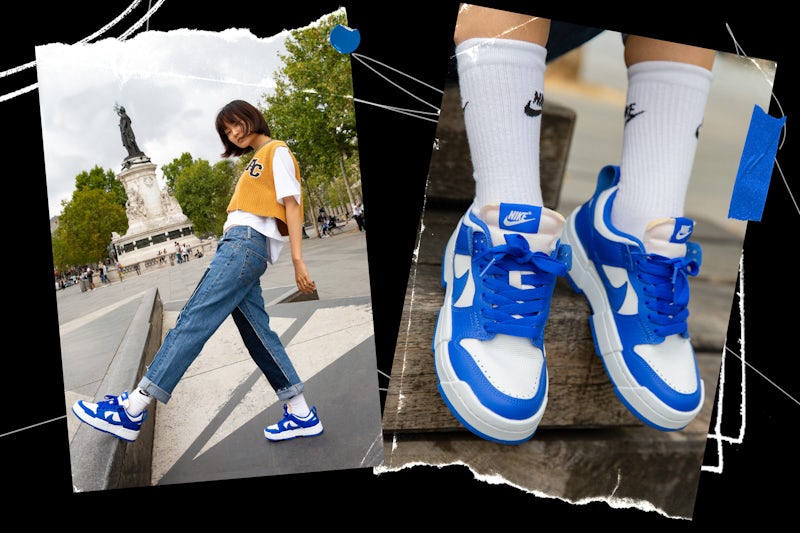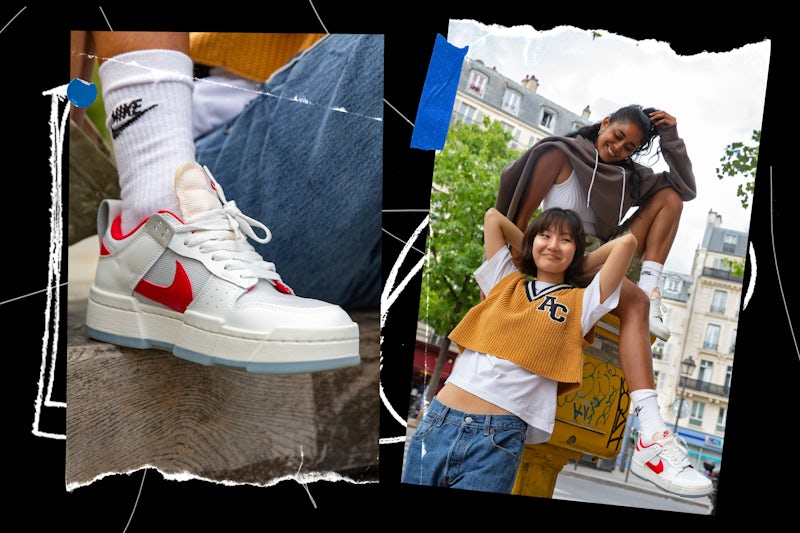 From its birth into college basketball in 1985 to its adoption by skate culture, collaboration has always been central to the Nike Dunk story. To mark the drop of the silhouette's latest iteration – the Dunk Disrupt – at retailer size?, we paid homage to its team-spirited heritage, uniting a new community of disruptive creators between London and Paris to collaborate and celebrate the launch of the shoe.
Working with an all-female crew selected for their authenticity and originality, we captured stills and AV showcasing a collaborative process that defies the supposed limitations of 2020. The crew never met in person, but the resulting campaign is a celebration of the Dunk Disrupt's collaborative legacy; of togetherness in testing times. It's proof that, in spite of everything, the digital space offers a bounty of opportunity to connect, coexist, and create as a team – no matter where we are in the world.
Creative and production by Breaks _ @breaksagency
Photo by Renata Kats _ @renatakats @renatakats_photography
Styling by Alizé Demange _ @alizedemange
Edit by Dayna Murphy _ @dayna.murphy
Copy by Iona Jackson _ @nugellalawson
Production by Amelia Farhang _ @ameliaamf_