Creative and production by Breaks _ @breaksagency
Animation by Eva Cremers _ @evacremers
Development by Parallax _ @parall.ax
Sound by Dan Pugsley _ @danpugsley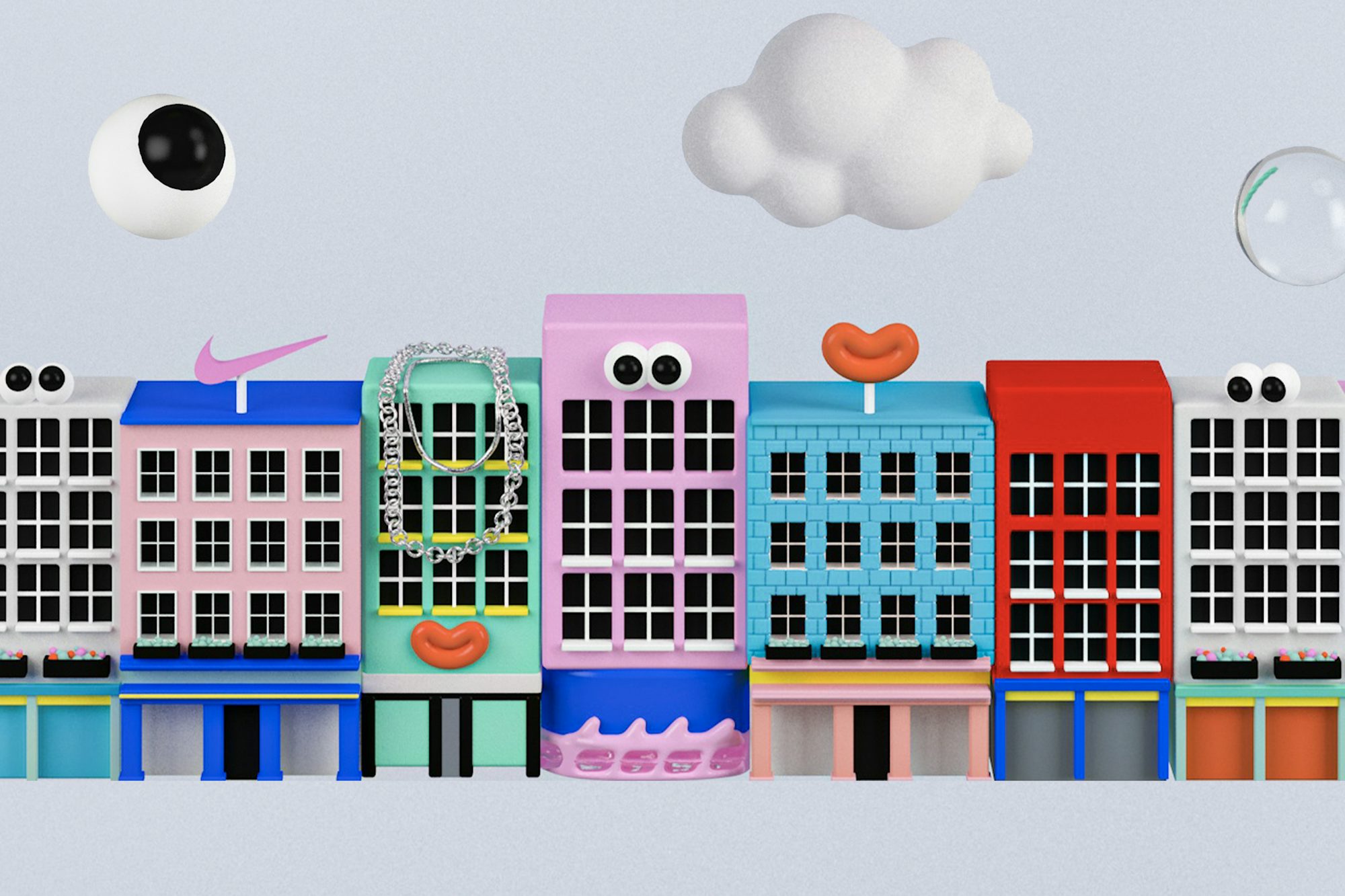 Creating a mind-bending 3D Carnaby wonderland rendered in real time.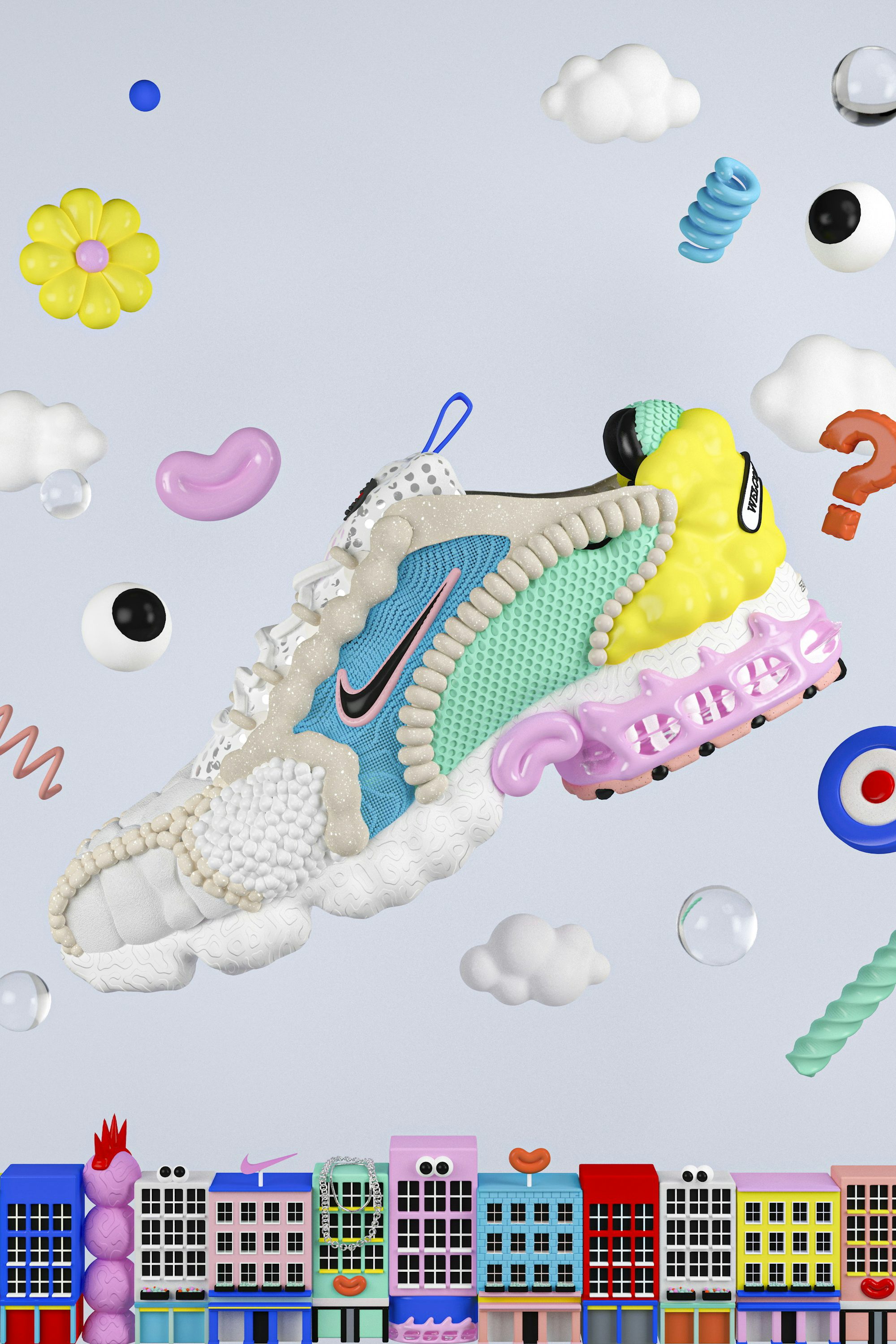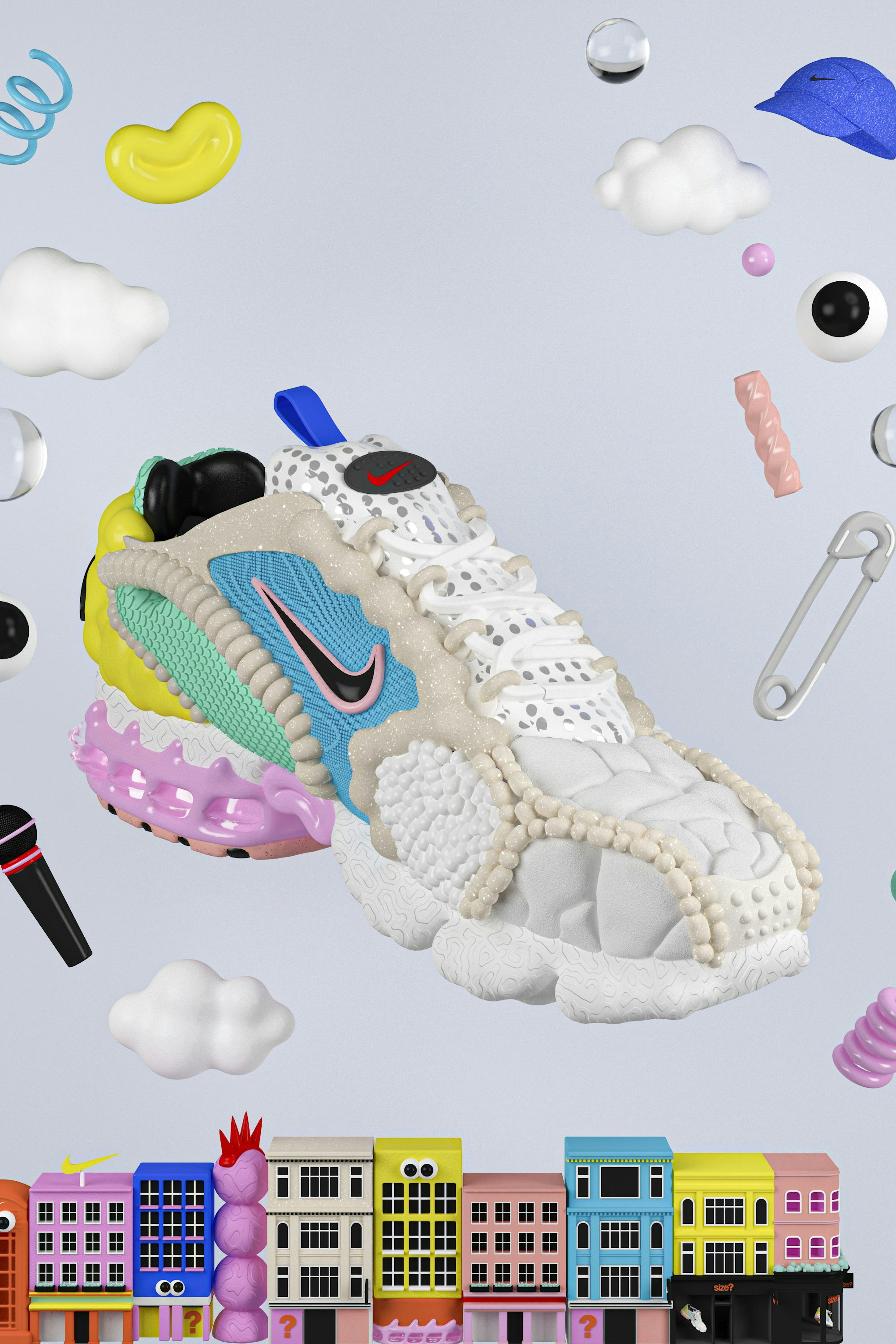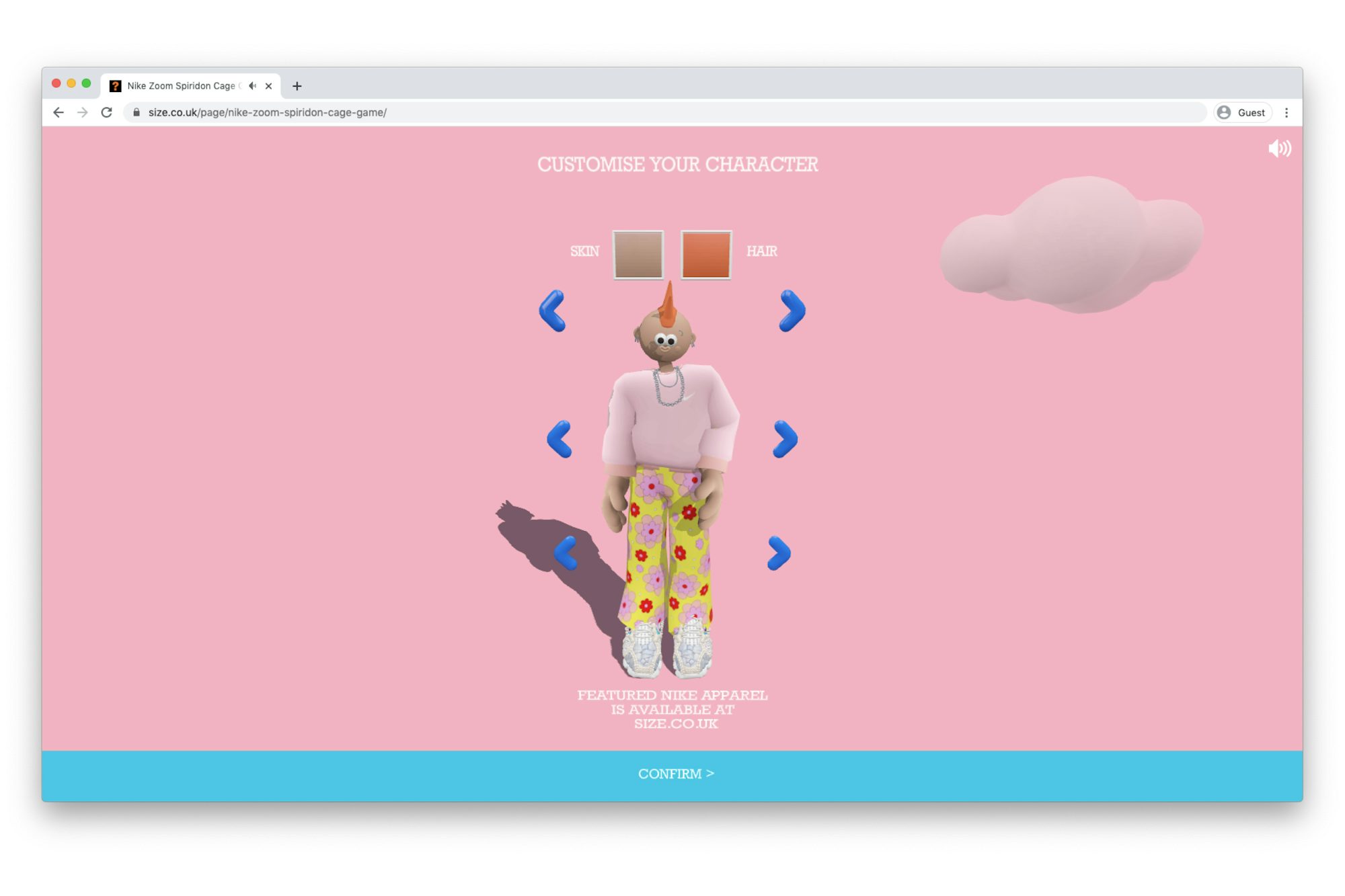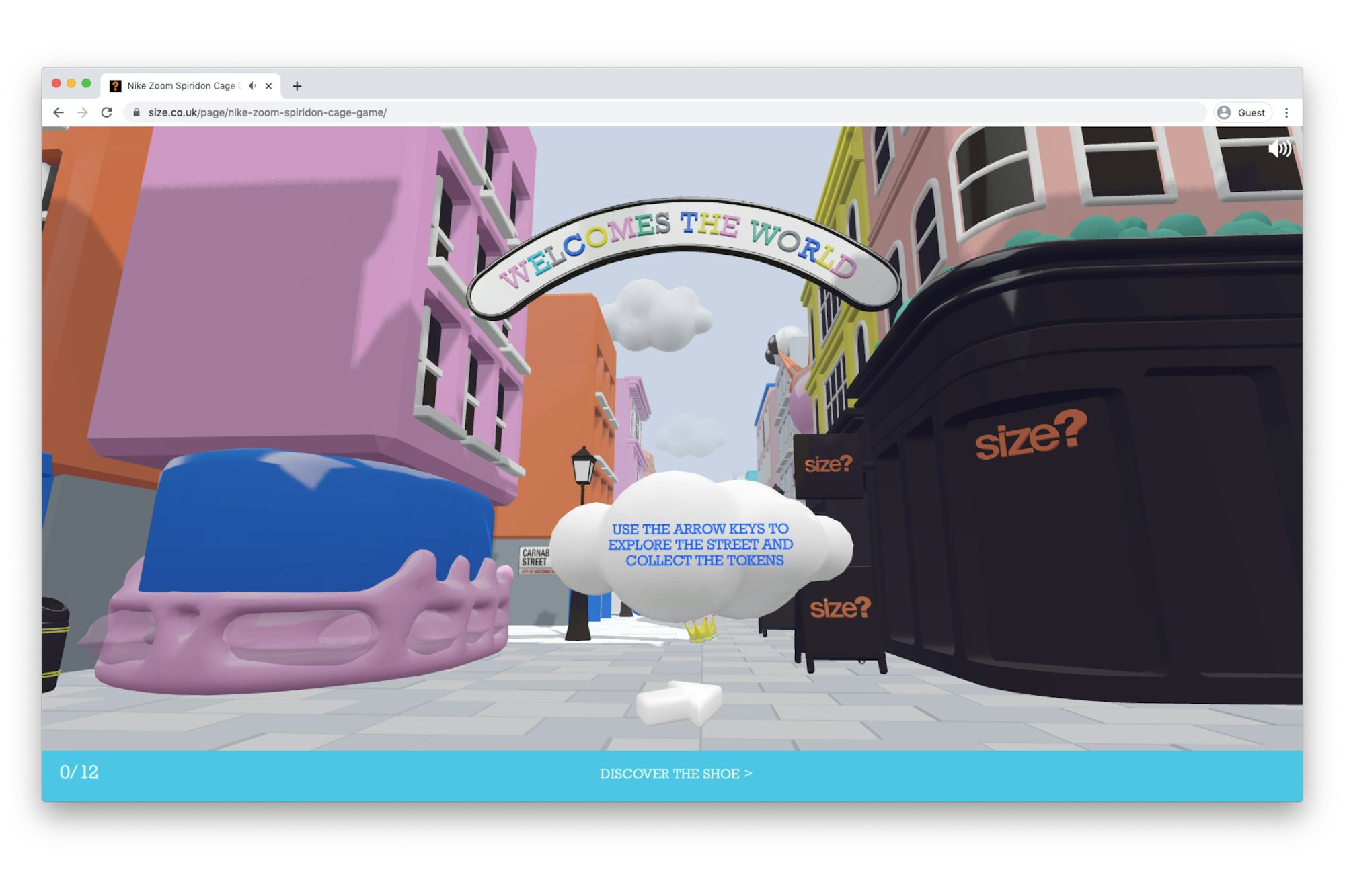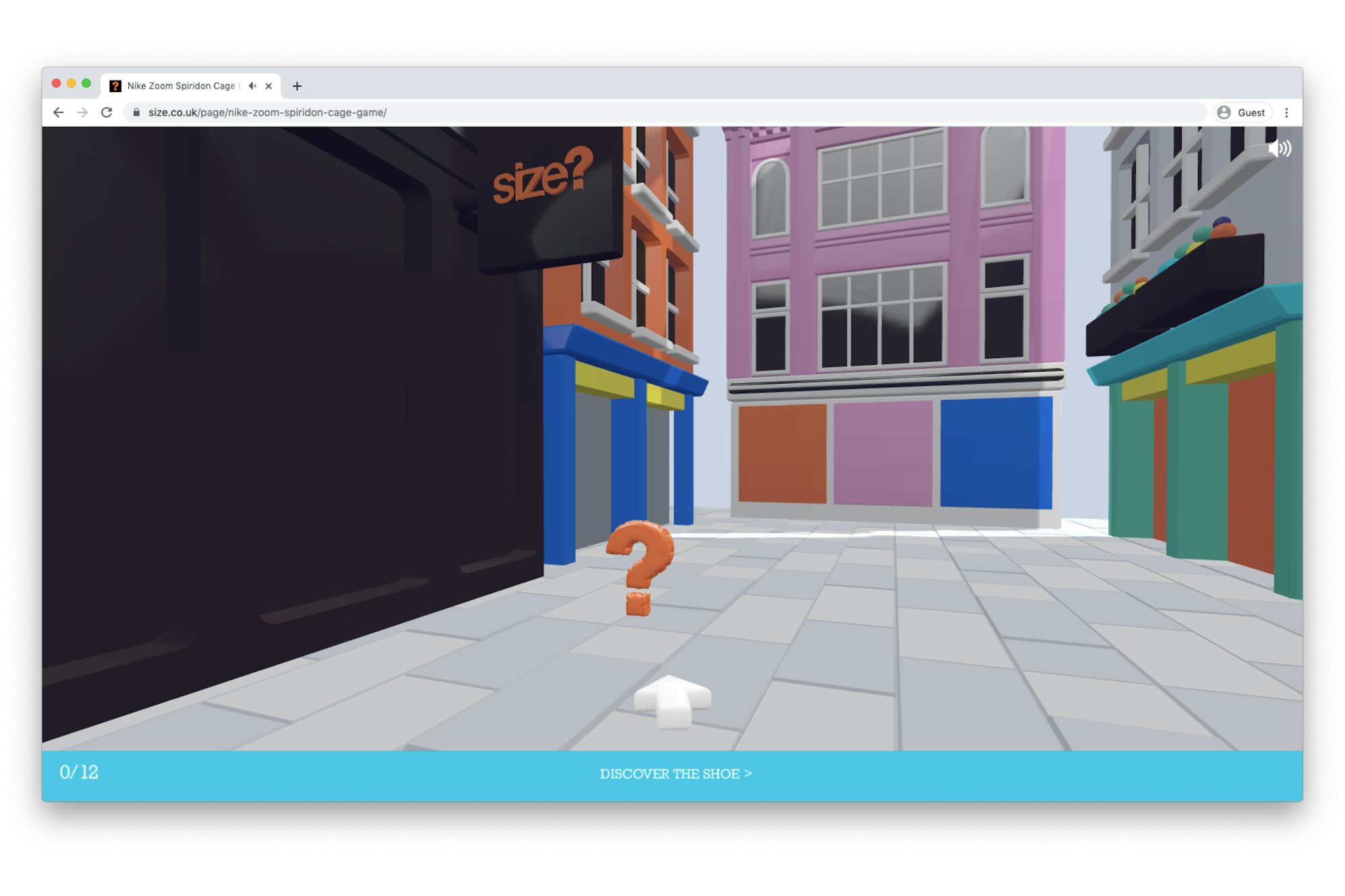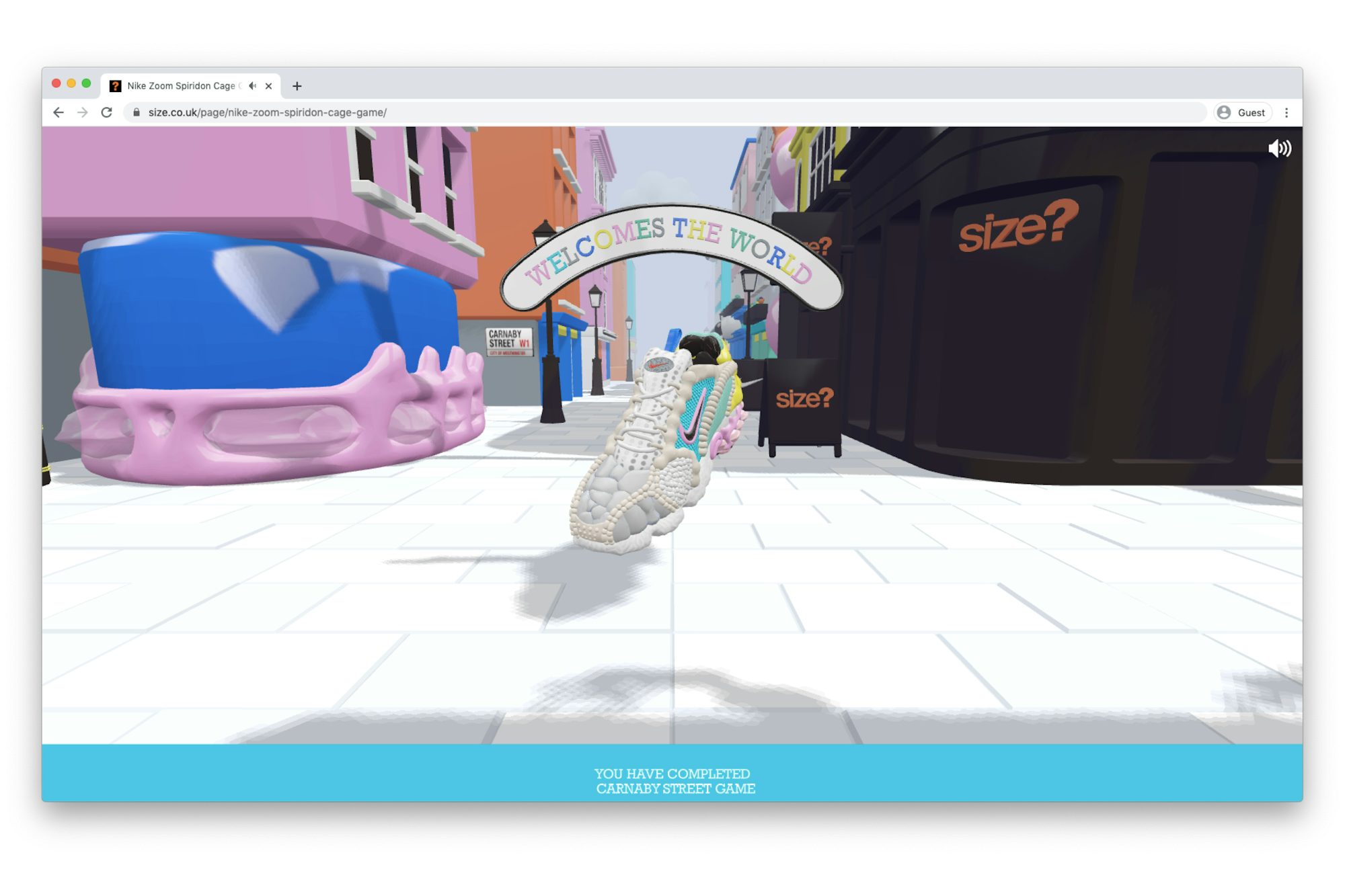 True to the vibrancy of its namesake, we launched the size? exclusive Nike Spiridon Cage 2 Carnaby in bright, bold and innovative style. Working with playful 3D designer Eva Cremers, we invited consumers to discover the shoe and its inspirations with a one-of-a-kind digital experience capable of transporting the lockdown-bound consumer into a surreal and fantastical Carnaby wonderland.
Entering this colourful world via micro-site, consumers are encouraged to appraise an abstract, stylised rendition of the silhouette complete with a catalogue of information about the design – and explore Carnaby Street and its history by means of a state-of-the-art, early access incentivised game rendered in real time.
Players navigate Cremers' wacky 3D Carnaby Street with a customisable character sporting the silhouette, gaining tokens that reveal the street's history and the shoe's design inspirations along the way. Upon completion, users are presented with early access registration – as well as being invited to shop the look and share their character on social, extending the digital world to the feed. Further social and online assets bolster this, displaying the shoe in the same animation style and palette, as well as lifestyle shots and short interviews with Carnaby natives.
Creative and production by Breaks _ @breaksagency
Animation by Eva Cremers _ @evacremers
Development by Parallax _ @parall.ax
Sound by Dan Pugsley _ @danpugsley